If you have the opportunity to visit a sock store in Japan, you will surely be amazed at the variety of materials and designs of socks on sale.
No longer simply an item to help prevent slippage or absorb sweat when wearing shoes, with relentless creativity, the Japanese have "turned" socks into a lovely accessory to help their fashion style. you thrive.
"Want to know what kind of socks are in Japan and how to mix them?"
"Are you looking to buy "Made in Japan" socks but don't know which brand to choose?"
If you are also having similar questions, then read through this article to find the answer.
What's special about "Made in Japan" socks?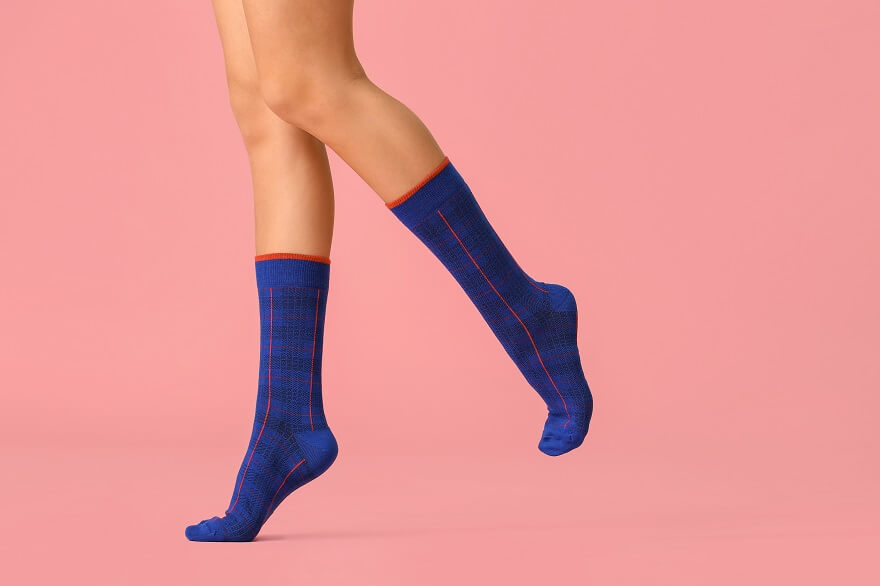 If compared with regular socks, you can see that "Made in Japan" socks are not cheap, usually ranging from 1,000 yen ~ 3,000 yen / pair.
But if you have tried it once, I am sure you will choose to buy "Made in Japan" socks again.
"Made in Japan" socks are great in that:
Materials are carefully selected, bringing extremely comfortable feeling
High durability (such as the elastic part is less stretched after washing, long fading …)
Exquisitely designed textures
Choosing "Made in Japan" socks not only makes your feet happier, but sometimes saves even more.
If you are in Japan, definitely try it or buy it as a gift for your family and friends.
Japanese socks
Socks in Japanese are collectively known as Kutsushita (靴下) or Sokkusu (ソックス).
However, depending on the length and function of the sock, the name will change. Specifically, it can be divided into the following 12 categories.
No-show socks
No-show socks in Japanese are called Kabā Sokkusu (カバーソックス) or Futto Kabā (フットカバー).
The socks are designed to cover only the toes and heels so they are almost invisible after wearing the shoes.
These socks are very convenient to wear with loafers or high heels.
Ankle socks
Ankle socks in Japanese are called Kurubushi Sokkusu (くるぶしソックス) or Ankuretto Sokkusu (アンクレットソックス).
Young Japanese people often wear these socks with sneakers, looking very healthy and stylish.
Crew socks (above the ankle ~ calves)
Crew socks in Japanese are called Kurū Sokkusu (クルーソックス).
In Japanese, Kurū Sokkusu is a common name for socks with a high collar from above the ankle to the calf.
Crew socks in Japan are extremely diverse in color and texture. There will be no shortage of cool socks that you can freely choose to express your personality.
High socks
High socks in Japanese are called Hai Sokkusu (ハイソックス).
This is a type of socks that usually "take the throne" in spring and autumn in Japan.
Coordinating it with sundresses not only helps you look more personal, but also helps keep your legs warm when the weather is cold.
Knee length socks
Knee-length socks in Japanese are called Nī Hai Sokkusu (ニーハイソックス) or just Nī Hai (ニーハイ).
Knee-length socks make your legs look slimmer and longer. If you like to wear short skirts, then definitely try it with these socks, you will definitely look as pretty as the female characters in Anime.
5 finger socks
Five-fingered socks are called Gohon Yubi Sokkusu (5本指ソックス) in Japanese.
This type of socks has the ability to be "addictive" because of the comfort and health benefits it brings.
Being able to actively move each toe improves blood circulation and keeps feet warmer.
In Japan, 5-toed socks are also recommended by doctors for those with foot fungus because these socks help absorb sweat between the toes very effectively.
If your feet sweat easily or get cold easily, prioritize using 5-toed socks to protect your health.
Tabi socks (2-toed socks)
Tabi socks in Japanese are called Tabi Sokkusu (足袋ソックス).
Tabi socks are traditional Japanese socks, used to wear with Zōri sandals when wearing Kimono.
Today, Tabi socks have been stylized to be able to coordinate with many types of footwear, from sandals, flats to sports shoes…
Tabi socks with the design of separating the thumb and the other 4 toes make the foot more breathable and provide a stable sense of balance.
Compared to 5-finger socks, Tabi socks are easier to wear, so if you are not used to wearing 5-finger socks, you should start with Tabi socks.
Thumb socks
Thumb socks in Japanese are called Oyayubi Sakku (親指サック).
As the name suggests, this is a sock that only covers the big toe of the foot.
At first glance, you won't understand why there is such a "strange" sock, but for those who often tear only the thumb part of a sock, they will see how useful this type of sock is.
By putting on a sock before your regular socks (especially socks or thin socks), the sock becomes an effective layer of protection so your toenail doesn't tear the outer sock.
If you want to protect your favorite socks from tearing only your thumb, consider using thumb socks.
Half-foot socks
Half-foot socks in Japanese are called Tsumasaki Kabā Sokkusu (つま先カバーソックス).
This is an indispensable type of socks when wearing open-heeled shoes or closed-toe sandals in the summer.
Both fashionable and anti-slip and moisture-wicking, half-foot socks are really a "savior" on hot summer days in Japan.
Heel socks
Heel socks in Japanese are called Kakato Sokkusu (かかとソックス).
Another type of socks showing the boundless creativity of the Japanese.
Heel socks are especially popular with Japanese people with sandals or strappy sandals.
Looks simple, but this sock has a lot of uses, such as preventing heel blisters, limiting heel slip and keeping feet from getting cold because the ankle is covered.
In particular, for those who like to wear sandals but are afraid to see their heels dry, heel socks are also an indispensable accessory.
Leg socks
Legs are called Leggu Uōmā (レッグウォーマー) in Japanese.
Although it looks like a fashion product, the shin socks are very practical.
You may be surprised because this is a product recommended by doctors and prestigious health TV programs in Japan for those with poor cold tolerance.
In winter, especially when sleeping, instead of wearing tight socks all night that makes your feet easy to tunnel, you should wear shin socks to keep your feet warm while your toes are also relaxed.
The cause of cold feet is thought to be in the ankles, so if you keep this part warm, your feet will feel warm overall.
If you have a low tolerance for cold, consider adding shin socks to your winter gear in Japan.
Room socks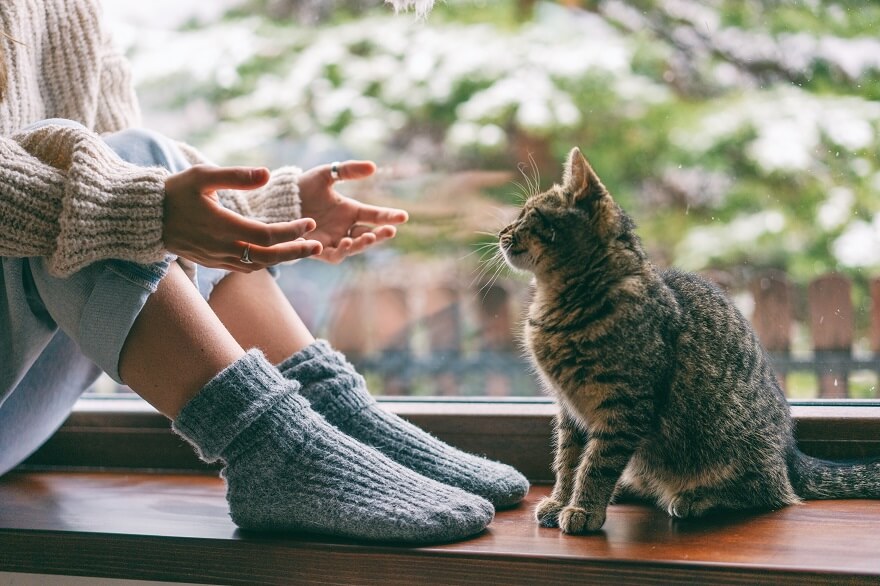 Room socks are called Rūmu Sokkusu (ルームソックス) in Japanese.
Room socks were born for the purpose of helping feet both keep warm and relax during indoor activities, so they are usually made of extremely soft materials.
This type of socks is extremely suitable for those who want to enjoy time at home with their feet protected in the most beautiful and comfortable way.
In case you want to wear socks directly on the floor without having to put on more slippers, choose a type with an anti-slip design to be safer.
5 favorite brands of "Made in Japan" socks
There are many brands of "Made in Japan" socks in Japan.
The common point of these brands is that they all use selected materials to create the most comfortable socks for the feet.
Besides, each brand will have different strengths, such as Kutsushitaya with an overwhelming number of stores, NISHIGUCHI KUTSUSHITA with many lines of high-end socks at competitive prices…
Let's take a look at 5 "Made in Japan" socks brands that are popular with Japanese people.
Tabio (タビオ)
Tabio is a very famous 100% "made in Japan" socks brand in Japan.
Tabio aims to produce socks that provide absolute comfort, make you feel like you have a "second skin" and almost forget that you are wearing socks.
Besides Japanese quality, diverse designs are also attractive points of Tabio socks.
Homepage: https://tabio.com/jp/brand/tabio/
Shop list: click here
Kutsushitaya (靴下屋 Produced by Tabio)
Kutsushitaya is a brand of all brothers with Tabio but is somewhat more popular.
Socks at Kutsushitaya are easy to choose because they are not only diverse in design but also have many different prices.
Some very cute "made in Japan" socks for only about 800 yen, or if you like to have a lot of socks to change, you can choose a combo of 3 pairs of socks for only about 1,300 yen.
Kutsushitaya currently has about 200 branches.
You can easily find Kutsushitaya's stores in most shopping malls across Japan.
Homepage: https://tabio.com/jp/brand/kutsushitaya/
Shop list: click here
ROTOTO (ロトト)
ROTOTO is an extremely popular domestic sock brand, especially for those who have an interest in "made in Japan" socks.
ROTOTO focuses on creating socks that are comfortable and durable, using selected materials and handcrafted at every step.
ROTOTO socks have a simple and unisex design, so it's easy to choose no matter what gender you are.
Take a look at ROTOTO's online store to find the right pair of socks for you.
Homepage (online store): https://www.rototo.jp/
Currently only selling online
NISHIGUCHI KUTSUSHITA
NISHIGUCHI KUTSUSHITA is a famous sock brand with high-end "made in Japan" socks at affordable prices.
Without fancy or trendy details, NISHIGUCHI KUTSUSHITA focuses on materials to create the most basic socks, giving the feet a near-perfect comfort.
If you are looking for a treat for your feet, then NISHIGUCHI KUTSUSHITA is also a recommendation.
Homepage (online store): https://11-11.jp/
NISHIGUCHI KUTSUSHITA Store in OSAKA: https://11-11.jp/shop/
CHICSTOCKS (シックストックス)
CHICSTOCKS is a brand of socks "Made in Japan" born in 2017.
The motto of CHICSTOCKS is to create socks with "quality and design suitable for everyone, regardless of age, gender or nationality".
The most prominent product of CHICSTOCKS is the line of socks with a pattern of only lines.
"Minimalist and sophisticated" – if you are in need of such a pair of socks, check out CHICSTOCKS products.
Homepage (online store): https://www.chicstocks.com/
Currently only selling online
How to use so that socks are always beautiful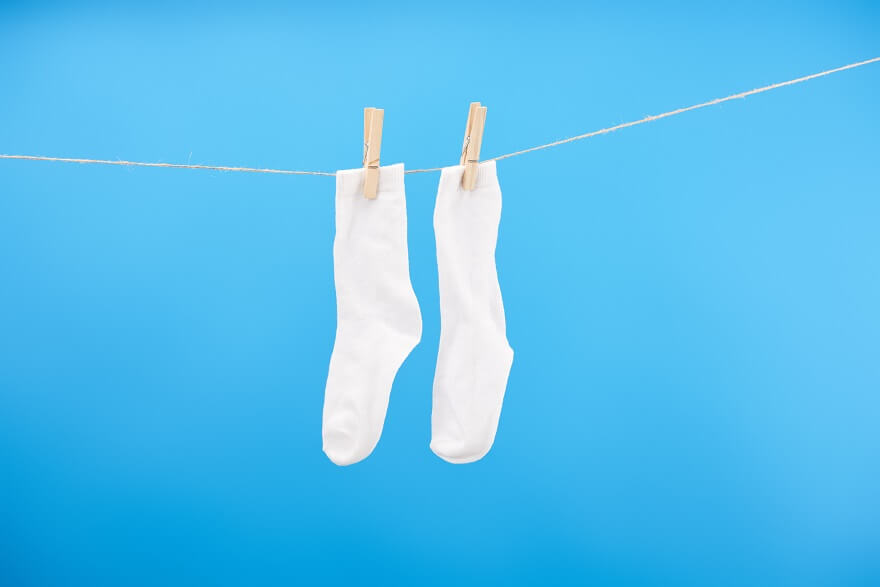 To keep your socks in good condition, you need to note the following points:
When washing: turn the sock inside out, put it in the laundry bag.
When drying: dry the socks vertically, so that the elastic is facing up. This will help the socks dry faster and the elastic will not stretch. This will help the socks dry faster and the elastic will not stretch.
Keep your toenails short at all times, or you can use sock socks to prevent your toenails from tearing your socks.
Be careful, but you've probably come across a case of a very new sock but only the big toe or the heel is torn, right?
If it is an expensive pair of socks or a pair of socks that you really like, don't rush to throw it away but try to fix it with the following 2 ways.
Turn the sock upside down and sew.
Because it's on the left side, even if you're not smart, you don't have to worry about being discovered.
Use ironing tape to cover.
This sticker in Japanese is called "Hoshū Nuno" (補修布), sold a lot at 100 yen shops such as Daiso, Seria…
Use the tips above to keep your favorite socks in good condition.
Conclusion
With all the information shared, I believe that you now know about socks in Japan and can actively shop for the socks you are interested in.
Try mixing socks in different ways to find a fashion style that compliments your personality.
And also don't forget to buy "Made in Japan" socks as a way to show your love for your feet.