"You plan to travel to Japan in the summer and don't know what to experience?"
"Are you living in Japan and want to enjoy summer to the fullest?"
Then read through this article to find the answer.
In this article, I will introduce 10 interesting experiences that will not only help you cool down on a hot summer day, but also gain a deeper insight into Japanese culture.
If you are in Japan in the summer, you should definitely try it out.
Going to the fireworks show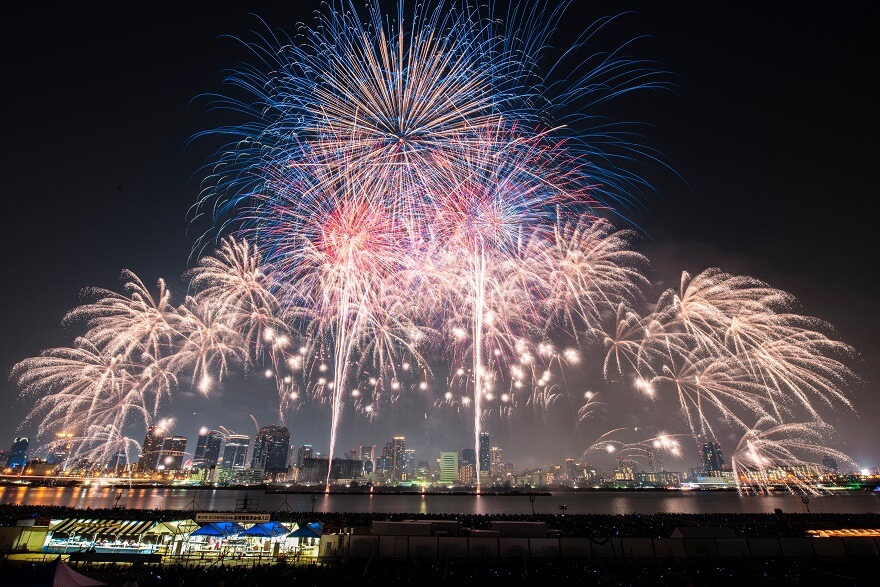 Summer in Japan is greeted with beautiful fireworks displays. This is a long-standing tradition that attracts millions of residents and visitors each year.
Fireworks in Japan are truly unique and clearly reflect the sophistication and taste of the Japanese people.
With a scale of a few thousand to several tens of thousands of firecrackers, each fireworks display brings an amazing power.
When the sound of fireworks resounds and spreads throughout the body, when the night sky is adorned with brilliant colors, and finally, when the fireworks light gradually fades and disappears, it all comes together to create an unforgettable touching moment.
During the summer, fireworks festivals take place in many places in Japan. Surely there is an organization near where you live, so find it and join it.
Joining the summer festival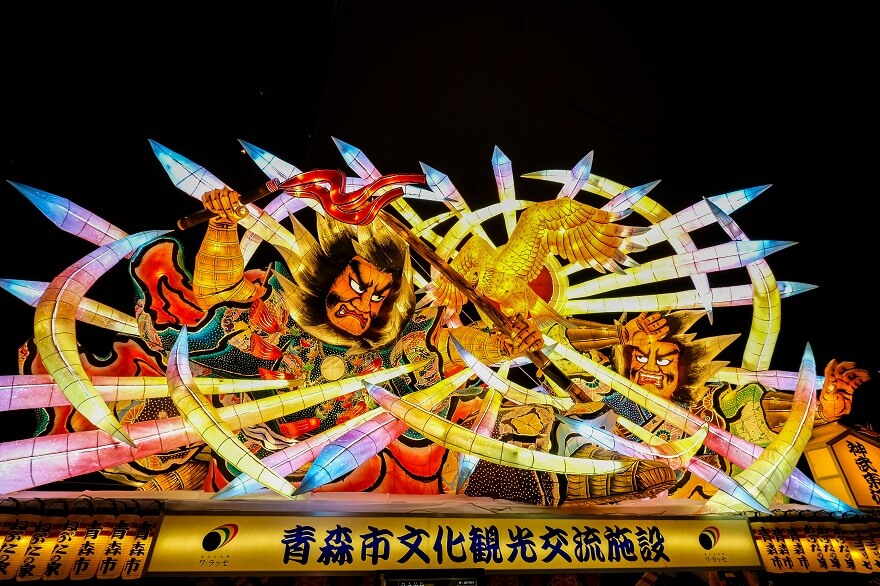 Summer in Japan is also the season of traditional festivals. Most festivals have a long history, like the Gion festival or the Tenjin festival which has a history of more than 1000 years, the Awa Odori festival has a history of more than 400 years.
All are organized on a very large scale and attract millions of tourists every year.
During the festival, you will feel the endless passion and excitement from the Japanese as they carry Mikoshi (portable shrines) and dance to the sound of drums and flutes. They are full of energy and joy, creating a vibrant and colorful festival space.
Some famous summer festivals include:
Gion Festival (Kyōto Prefecture): July 1~July 31
Tenjin Festival (Ōsaka Prefecture): 24/7~July 25
Aomori Nebuta Festival (Aomori Prefecture): August 2~August 7
Akita Kantō Festival (Akita Prefecture): August 3~August 6
Awa Odori Festival (Tokushima Prefecture): August 12~August 15
If you are in Japan during the summer, make sure to join the festival to experience exhilarating emotions and explore more deeply about the unique culture of Japan.
Read more: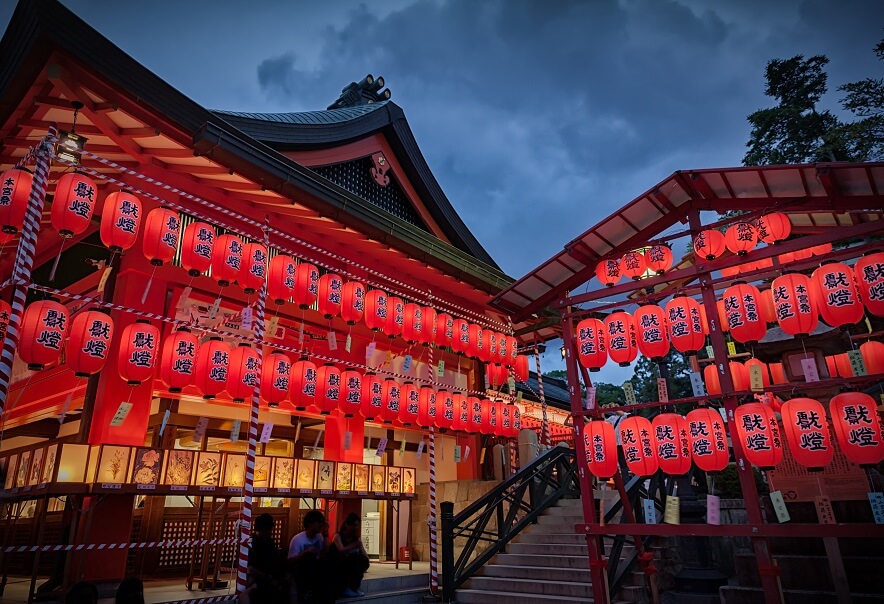 Various festivals are held in various parts of Japan based on local c...
Let's play Suika-wari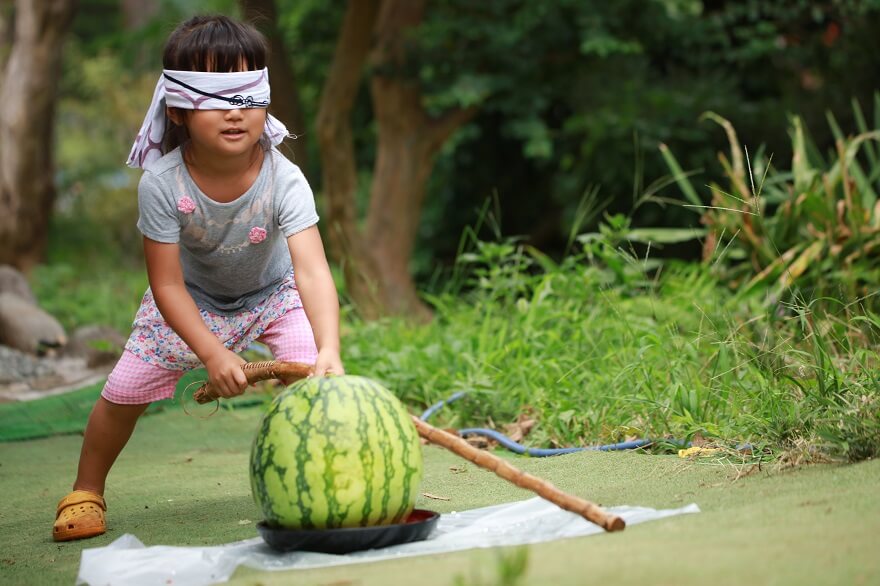 Suika-wari (スイカ割り) means "smashing watermelon". This is a traditional game that is very popular in summer in Japan.
The way to play Suika-wari is very simple. Players will be blindfolded and forced to spin a few times to distract them before starting. Then, the player relies on the guidance of the people around to determine the location of the watermelon and then uses a stick to smash the watermelon to break it.
The Japanese often play Suika-wari at the beach, but if you can't go to the beach, you can still organize it in your yard or park.
Suika-wari is a fun game and suitable for all ages, so if you have the opportunity, you should try it too!
Travelling to the beach
Yellow sun, blue sea, clear sky, white sand! What's better than going to the beach in the summer?
As an island nation surrounded by the sea, Japan has plenty of beautiful beaches to explore.
The sea in Japan is not only beautiful but also very clean, the facilities are also fully equipped, so it is very convenient.
If you are an active person, you can participate in activities such as windsurfing, scuba diving or kayaking.
And if you can not swim (like me), just sitting on the white sand and looking at the clear blue sea is enough to feel refreshed.
This summer, you should definitely go to the beach to breathe in the fresh sea breeze and enjoy an energetic summer.
Visiting the aquarium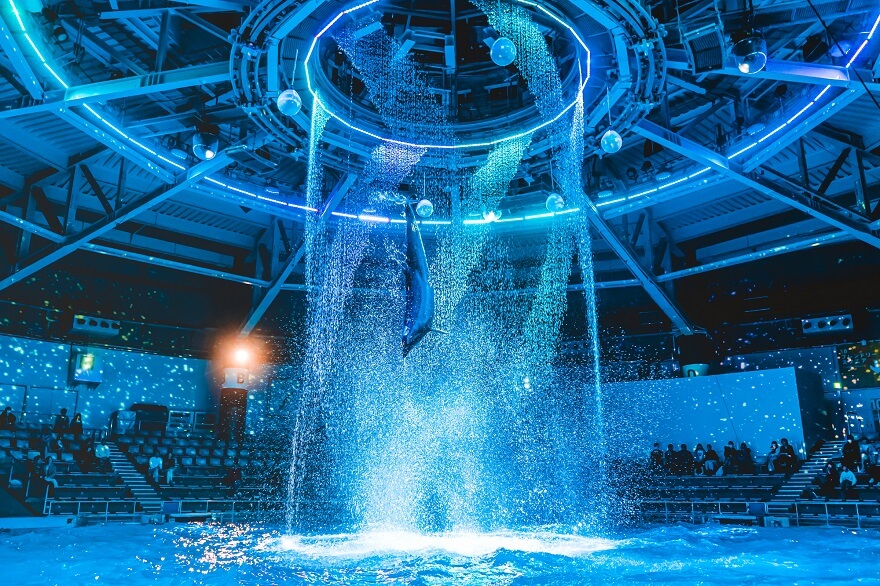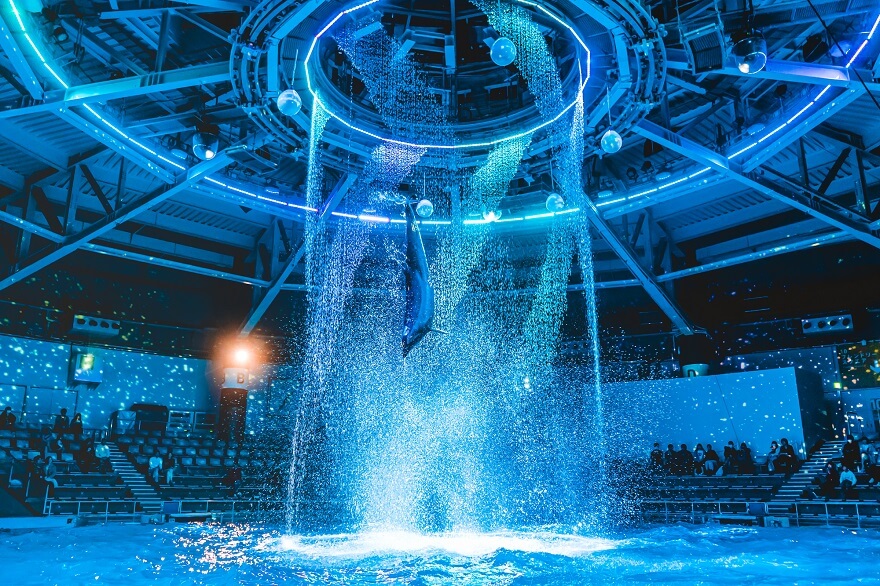 Japan is one of the world's leading countries for aquariums, with more than 125 aquariums spread across the country.
Summer is the perfect time to enjoy the aquarium as many aquariums in Japan have modern cooling systems, creating a cool environment for visitors to explore comfortably. You will be able to see hundreds of fish species of all colors and unique shapes. The underwater landscape is meticulously and delicately designed, making you feel like you're walking on the seabed.
Visiting an aquarium in the summer in Japan not only brings relaxation, but also opens the door to explore the undersea world.
Get ready to cool off and explore the magical beauty of the ocean during summer in Japan.
Admiring summer flowers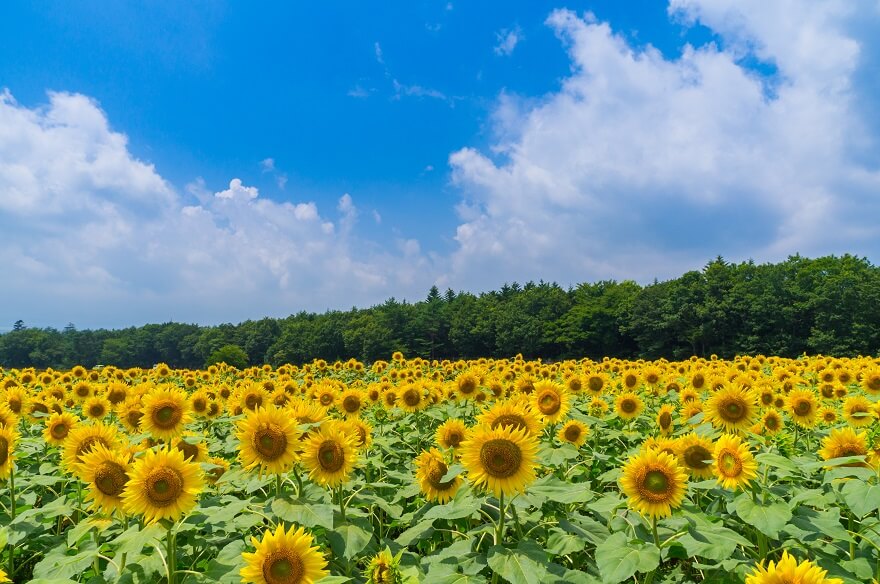 When it comes to "admire flowers", we often associate it with spring, but in reality, the summer season in Japan also boasts a variety of vibrant flowers.
Sunflowers, hydrangeas, lotuses, lavender… and many other beautiful flowers.
During the summer, flower gardens across Japan are open to visitors. Immersed in the thousands of flowers blooming under the sky, you can feel the enchantment like being lost in a wonderland.
Under the warm sun, let the summer flowers light up your soul and cool down the summer heat.
Wearing Yukata to go downtown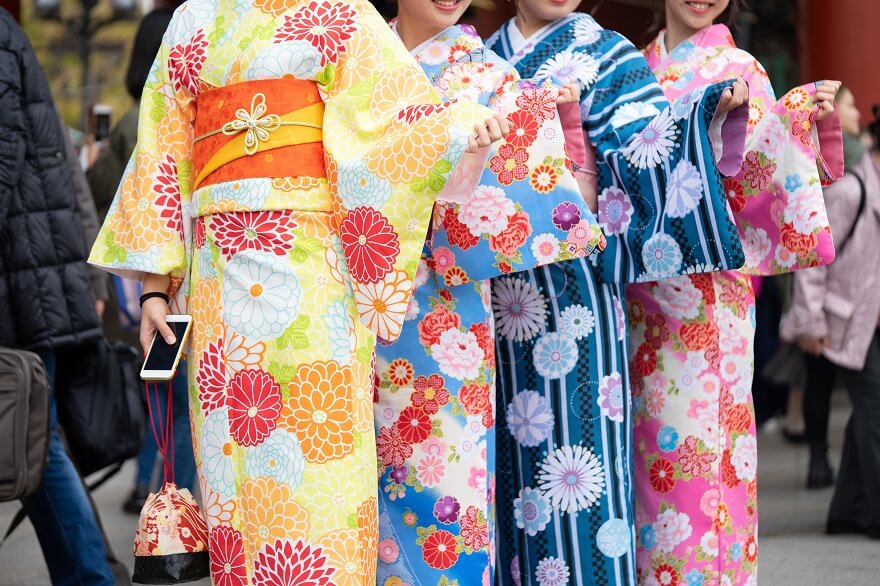 Yukata (浴衣), also known as "summer kimono", is a type of Japanese traditional clothing made from lightweight and breathable fabric, suitable for wearing in hot weather.
During summer in Japan, you will see a lot of Japanese people wearing Yukata participating in traditional festivals and outdoor events.
Wearing a Yukata gives a special and unusual atmosphere, and can change your impression dramatically. When you wear a Yukata, you become charming with a traditional Japanese look.
In Japan, there are many places to rent Yukata, especially near popular attractions.
The price to rent a Yukata ranges from 5,000 to 15,000 yen per day, depending on the material and pattern. The rent often includes the fee to help you dress and do your hair, so you can confidently go down the street with a complete look.
If you come to Japan in summer, try on Yukata. Not only is this a fun experience, but it also helps you better interact with the locals.
Cool down with Japanese style shaved ice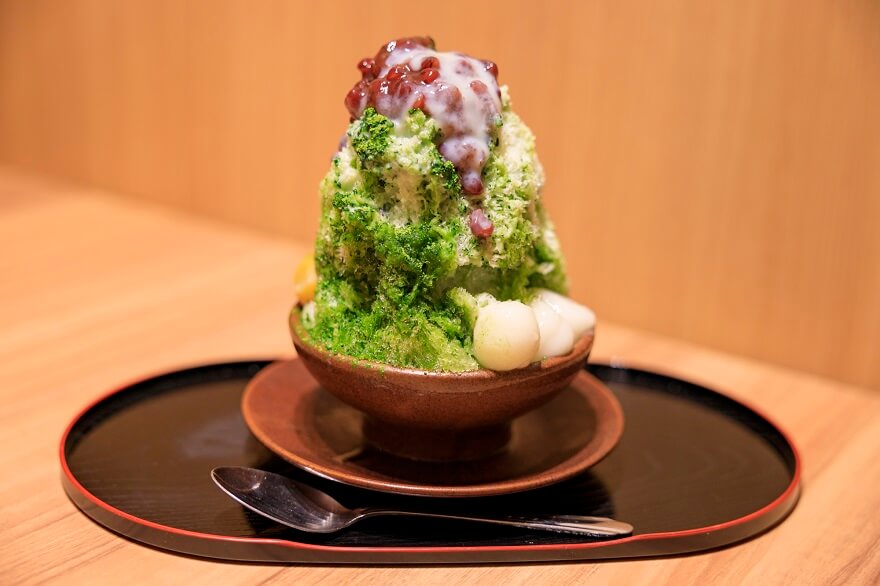 Shaved ice, known as Kakigōri (かき氷) in Japanese, is a traditional summer dessert very popular in Japan.
Originally a simple and rustic dish, in Japan, shaved ice has been brought to a new level.
Most shaved ice shops in Japan use natural ice (Tennengōri, 天然氷) instead of regular machine-made ice, giving it a soft, fluffy feeling when enjoyed.
The flavor and presentation of this dish are constantly being innovated to create unique shaved ice bowls that resemble works of art.
Both delicious and beautiful, Kakigōri not only satisfies the taste buds but also provides a feeling of freshness on a hot summer day.
This summer, you can also enjoy Kakigōri to cool down the heat.
Eating Sōmen noodles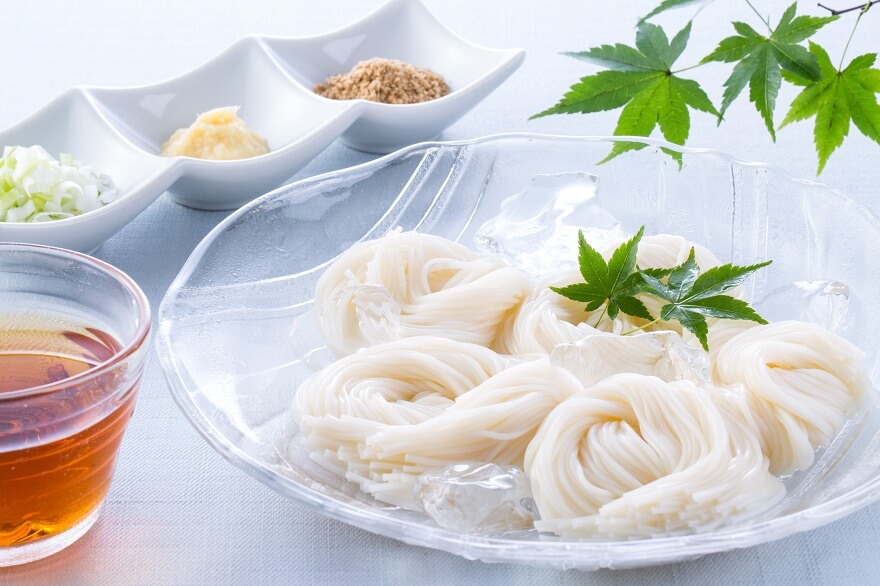 Sōmen noodles (そうめん) are a symbol food of summer in Japan.
Since Sōmen noodles are very thin and usually eaten cold, they are especially easy to eat even on hot summer days.
Sōmen noodles are very easy to make. You just buy dry noodles at the supermarket, boil them and put them in a bowl of ice or cold water.
The way to eat Sōmen noodles is to dip the noodles in Mentsuyu broth, you can also add ginger, scallions and sesame to the broth if you like.
Sōmen noodles contain a lot of water, so it is said to help reduce fatigue and cool the body in hot summer.
Whenever you feel disinterested in eating because it's too hot, you can also try Sōmen noodles.
Drinking Reishu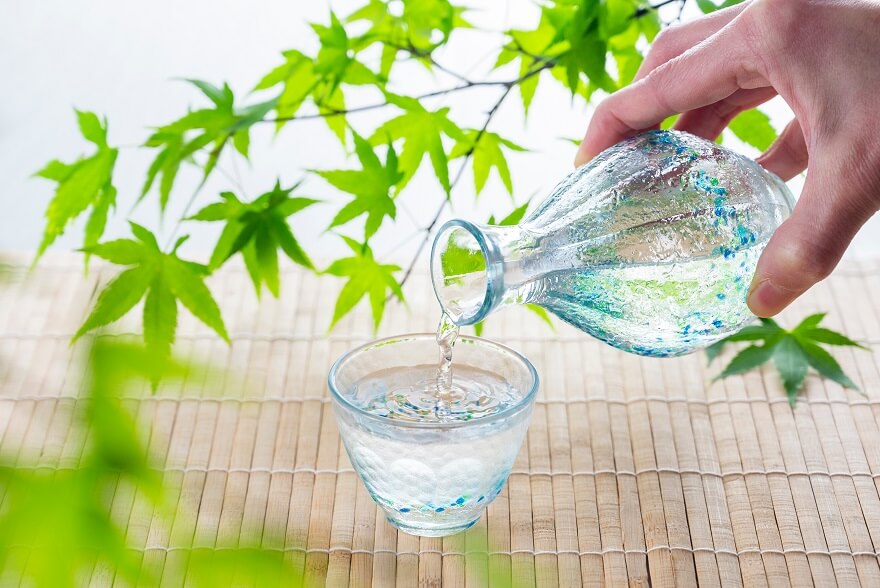 "Reishu" (冷酒) is the way to call Sake that is chilled, usually between 5℃ and 15℃.
During hot summer days, "Reishu" is a very popular drink in Japan.
Reishu is characterized by a cool and refreshing taste, especially easy to drink even for those who try Sake for the first time.
Every year when summer comes, many wineries in Japan will sell sake suitable for cold drinking.
Hurry up to buy and enjoy these special bottles of wine to make your summer more special and memorable.
Read more: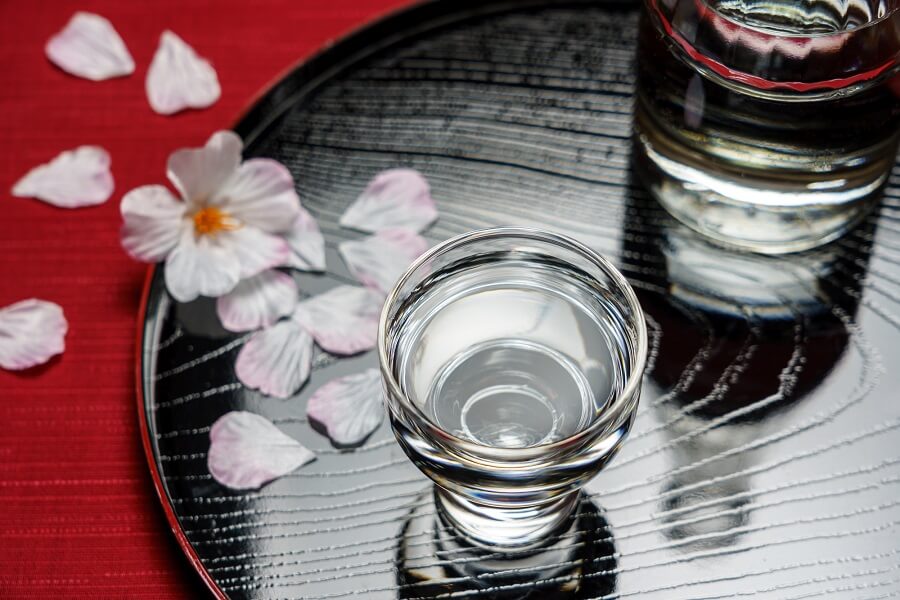 Nhật Bản có rất nhiều loại rượu ngon. Trong đó có thể nói rượu Sake là loại rượu tiêu biểu nhất đại diện cho Nhật Bản.Bài viết này sẽ giải thích cặn kẽ về rượu Sake dành cho bạn nào "muốn biết cách thưởng thức rượu Sake". Chỉ cần có kiến ​​thức, đảm bảo bạn […]
Conclusion
Summer in Japan is a great time to relax among the clear blue beaches, enjoy the spectacular fireworks shows and watch the sunflower fields bloom.
Moreover, summer is also an ideal time for you to enjoy better Kakigōri shaved ice or Sōmen noodles than any other time of the year.
Take the time to try all the experiences mentioned in this article to enjoy an enjoyable and fulfilling summer in Japan.